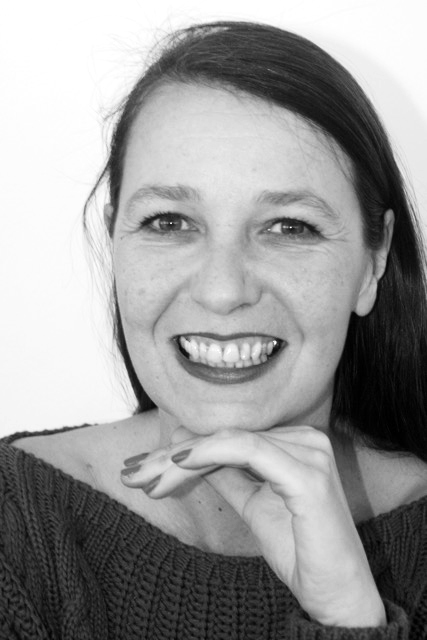 Be van Vark
(Artistic Direction, Board of Directors)
She works as a choreographer and lecturer.
The range of her choreographic work is characterized by a passion for bringing together different people and styles, for moving both one and hundreds of people, and for developing projects for the stage as well as for urban spaces.
She was awarded the Cross of Merit Member (Bundesverdienstkreuz am Bande) by German President Frank-Walter Steinmeier for her work. The laudatory speech gets to the heart of her work and the systemic relevance of culture in general – it says: "Be van Vark shows that culture is not an elitist luxury pursuit, but part of the existence of every human being."
Detailed CV and current projects: https://bevanvark.wordpress.com
Mevlana van Vark
(Board of Directors)
In 2001 he completed his classical training at the Staatliche Ballettschule Berlin.
Until 2013 he was active as a stage dancer in Germany and internationally.
Since then he has increasingly worked as a choreographer, musician and dance teacher.
From 2008 to 2020 he will be teaching ballet at Dock11 Berlin.
Mevlana is a founding member and on the board of Tänzer ohne Grenzen e.V..
He believes in the power of art to connect people and overcome social inequalities.
and is particularly involved in (inter-)cultural education projects.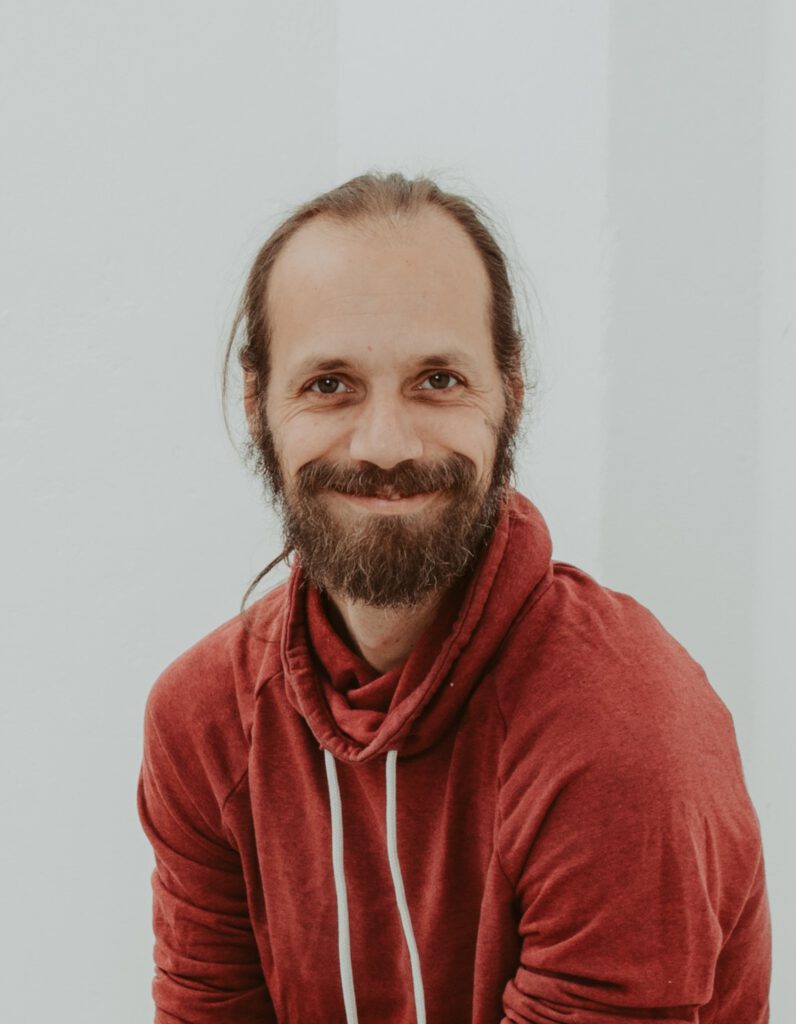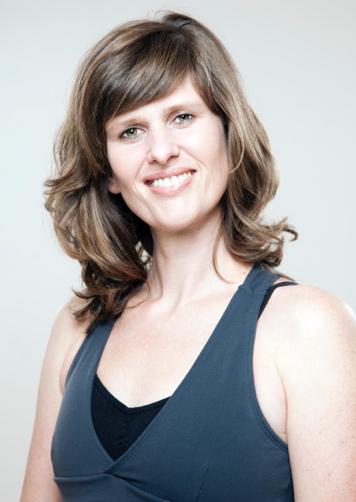 Anja Schäplitz
(Board of Directors)
Anja Schäplitz is a dancer, choreographer and musician. She has produced and choreographed a variety of dance projects with professional and non-professional dancers, intergenerational and inclusive, with a focus on site-specific choreography in urban spaces.
Anja worked for many years in London and Stockholm, since 2010 she is based in Berlin again.
She is responsible for devising, developing and implementing dance projects and dance education programmes, connecting collaborators and cooperation partners and applying for funding.
Sophia Krüger
Is a rehabilitation pedagogue (HU Berlin) and freelance, in addition to her psychosocial work, active in the field of theater and dance education.

Among other things, she led the youth theater group of the Maxim Gorki Theater together with Robert Schulz (2012/2013), various theater groups with mentally ill adults and assisted Be and Mevlana van Vark in 2015, 2016 and 2018 in the education projects of the Brandenburg State Orchestra.

In 2016 she completed the dance pedagogical competence at "SENECA INTENSIVE".

Currently she is in training to become a child and adolescent psychotherapist (VT).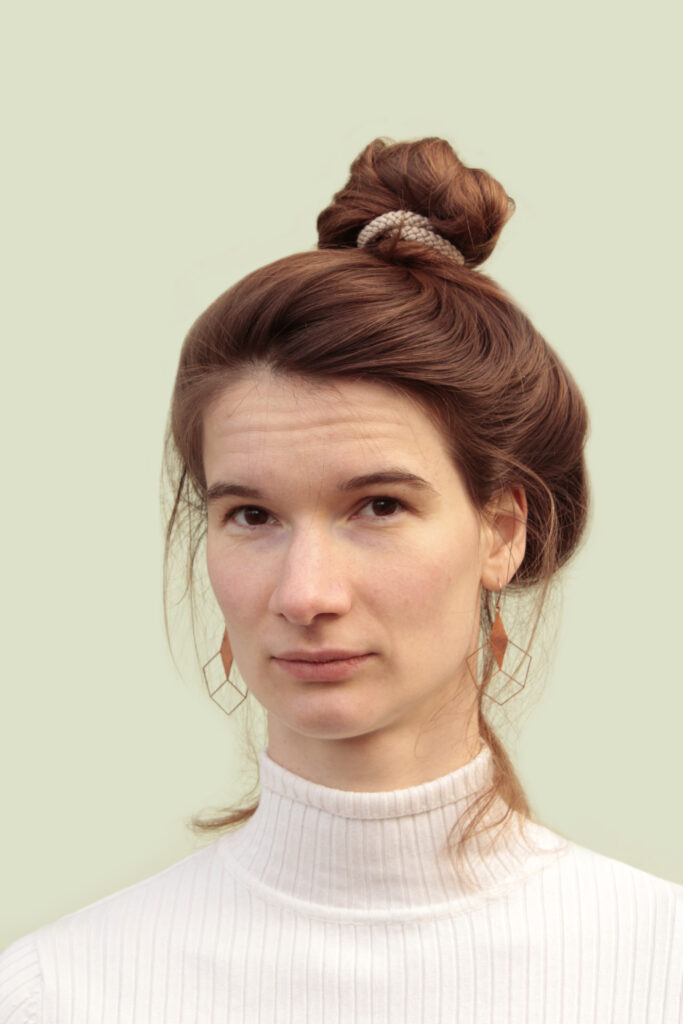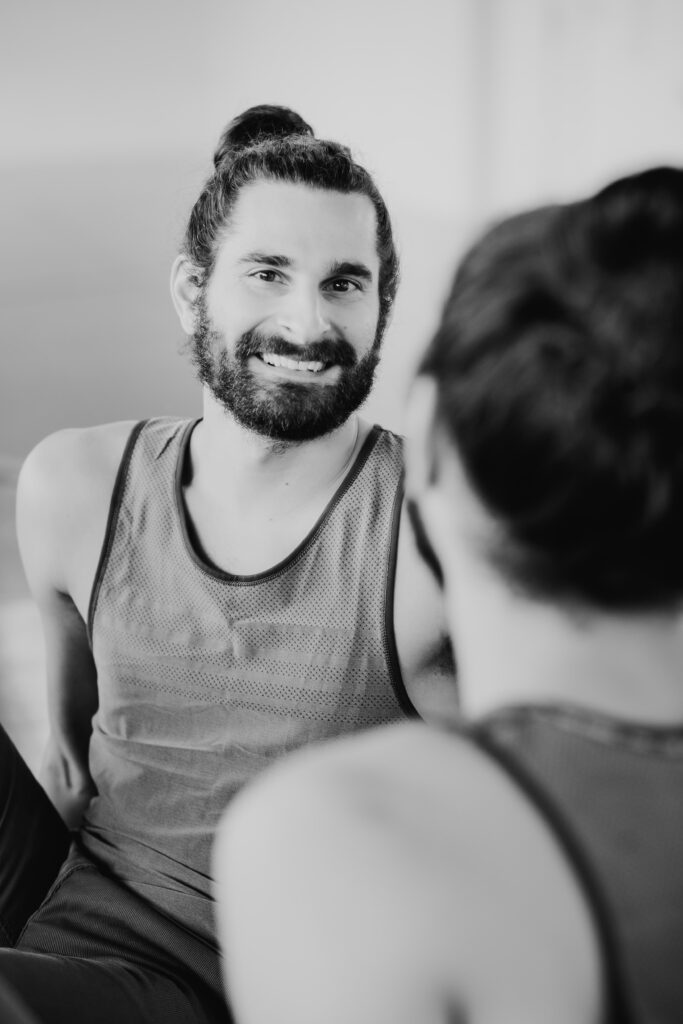 Kostis Spyrou
Kostis Spyrou (b. Athens, Greece, 1989) is a Berlin-based contemporary dance artist and educator.
Kostis received his professional training in Athens, Greece at the KSOT and AKTINA professional training programs where he studied performance, pedagogy, improvisation, and choreography.
Since 2016, Kostis has worked as a freelance artist, performing and collaborating with multiple companies and collectives in both Germany and Greece.
As an artist, Kostis is fascinated by the moving human body and its potentials for communication and expression.
Yoriko Maeno
Is a choreographer and dancer for contemporary dance and dance theatre. She studied at Ochanomizu University in Japan. In 2019 she completed the certificate course for dance pedagogy at the Career College of the UDK Berlin.
In 2021 she is an official member of the International Dance Council, UNESCO.
She has been working as a choreographer in the independent dance scene since 2010. She developed her dance style from the dance forms of ballet, modern and contemporary dance as well as Japanese Butoh. She has been living in Berlin since 2016 and works as a dance teacher in various projects.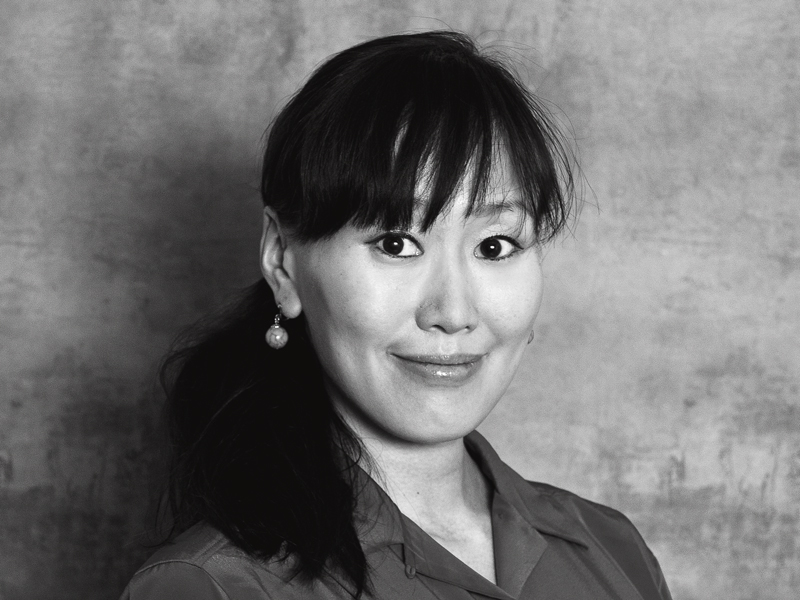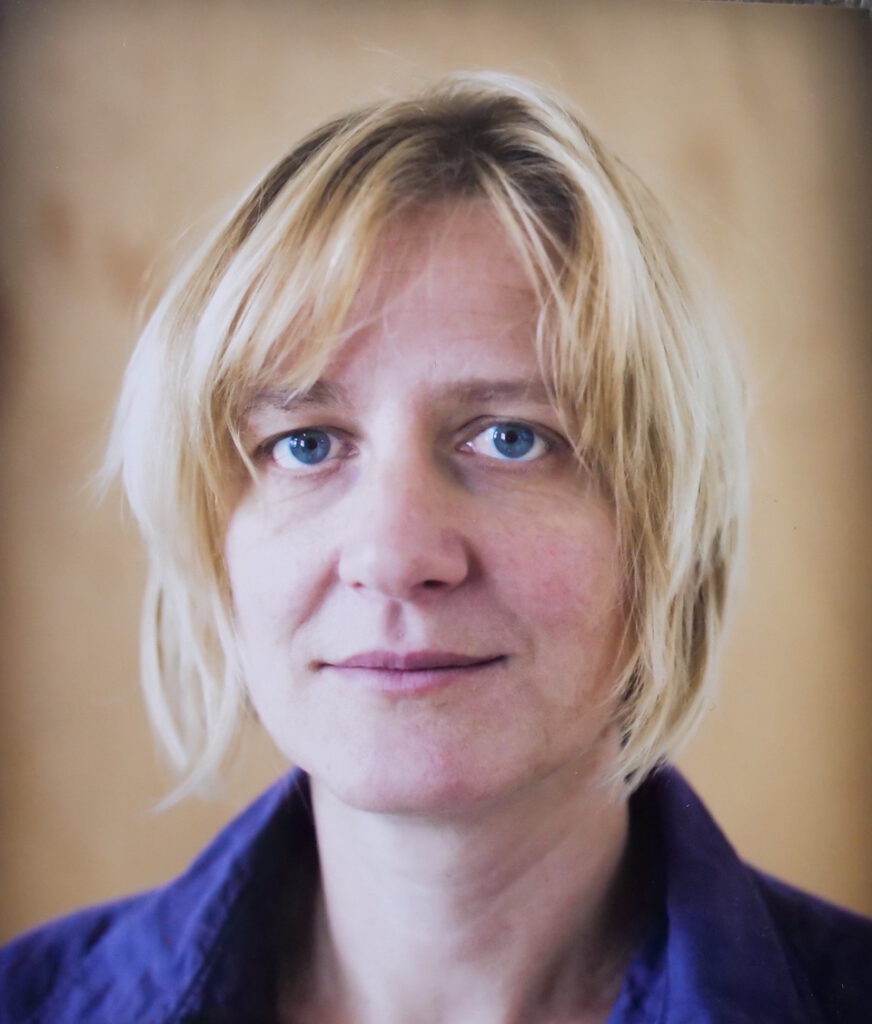 Bärbel Jahn
The scope of her work ranges from costume design and set design to directing and project initiation.

Her main interest lies in experimenting with the development of stories and images based on objects and costumes.

Her career was shaped by her studies at the Amsterdam Theatre School in the field of "Object Theatre" and her studies at the Utrecht School of the Arts, her involvement with the Bauhaus stage, her participation as costume designer in the world premieres at the UDK of Kandinsky's "Green Sound", "Echo Kandinsky Echo", Rimbaud's "Parade Westend".
You can find a detailed CV and current projects at: www.baerbeljahn.de
Florian Hoffmeier
Cultural worker, doctor, artist, therapist.

Many years of education and projects and project participations in the field of culture, art,
communication.
Own artistic work with various media (dance theatre, performance art, video, painting, etc.)
Since 2010, as well as several years of work as a doctor in the field of psychiatry / psychosomatics, psychotherapy.
Various public grants, scholarships and awards in the context of cultural and artistic activities.

Detailed CV and current projects can be found at: www.florianhoffmeier.com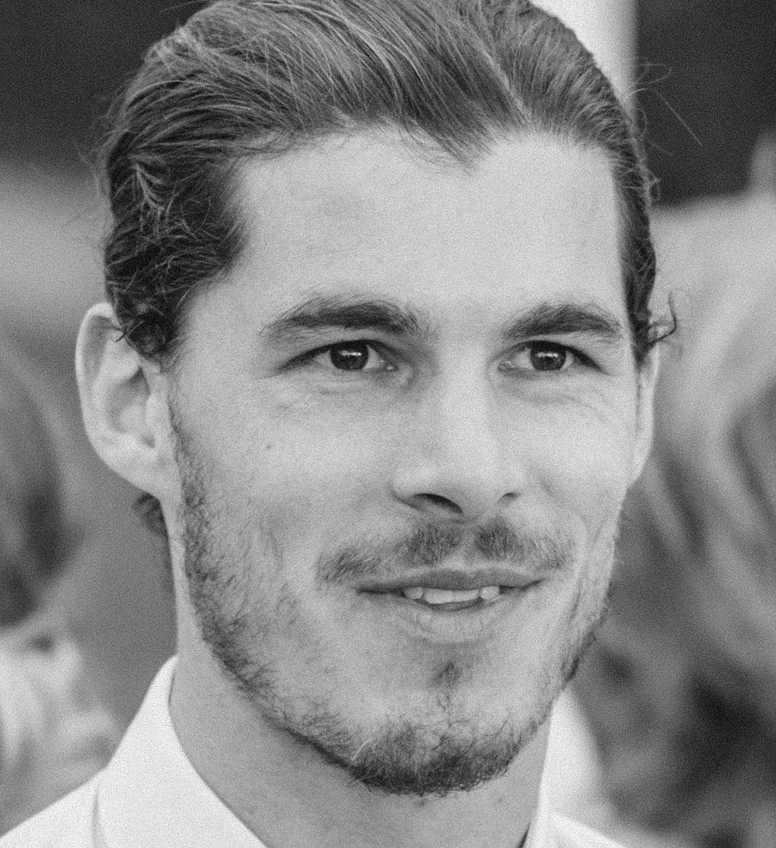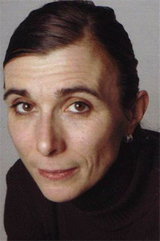 Antje Rose
Born and raised in Berlin. Gymnastics. Dance training with a focus on modern dance.

Engagements with Be van Vark, Dance Berlin, Alex B., Constanza Macras, Xavier Le Roy, Dance Theatre of Ireland, Tanzkompanie Rubato, Brüssel Project Berlin, State Theatre Oldenburg.

Since 2001 she works with the company MS Schrittmacher
2007 she founded the youth dance company Roses&Co.
She realized choreographies at the State Theatre Oldenburg, Theatre at Hallesches Ufer Berlin,
Osnabrück, Bielefeld, Eisenhüttenstadt, Wrede
2009 – 2021 Direction of international workshops

Detailed CV and current projects can be found at: www.antjerose.de
Janne Gregor
Born in Berlin, is a choreographer, performer and a member of the steering group for a new Berlin dance education centre.

She studied physical theatre and completed her MA Choreography at the Hochschulübergreifendes Zentrum Tanz Berlin – HZT in 2017.

Her intergenerational and interdisciplinary works have been shown at various theatres since 2006: e.g. Radialsystem, Junges Staatstheater Braunschweig, Tanzkomplizen Berlin, Theater o.N., Houseclub des Hebbel am Ufer – HAU Berlin, LOFFT Leipzig, Junges DT/Deutsches Theater, Schwankhalle Bremen, Fringe Festival/Ruhrfestspiele Recklinghausen, Orangerie Köln.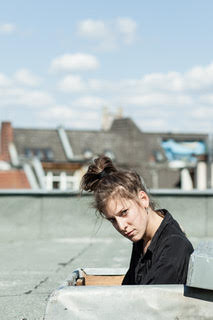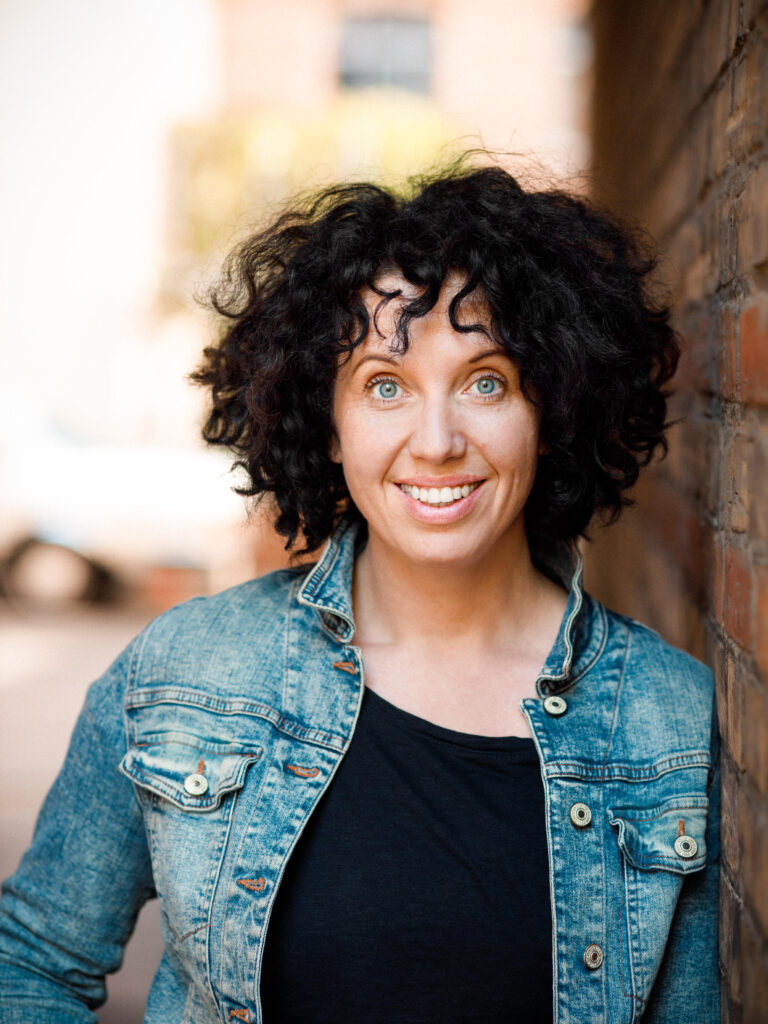 Katharina Zegers
Writer, dancer and dance podcaster.

Her dance experience originally stems from musicals. Over the years, she discovered other dance styles and trained salsa in Colombia for several years.

After completing an intensive dance programme in Berlin, the journey of discovery now continues.
Next stop Gaga.
Anne Krickeberg
She is a composer, musician, educator and media artist.
She plays violoncello, viola da gamba, nyckelharpa, steel cello, etc. Since her music studies, she has worked on compositions for public spaces, theatre, dance and film, organises events and festivals, gives concerts and teaches interdisciplinary workshops. She combines historical and modern musical traditions, composed music and improvisation.

You can find a detailed CV and current projects at: www.mindful-culture.com
Foto by: Viramo Lim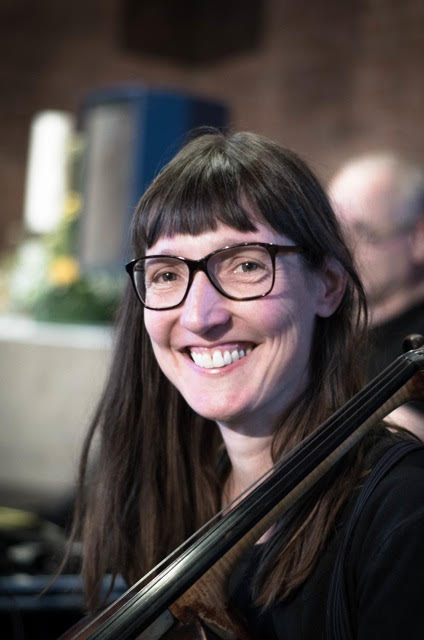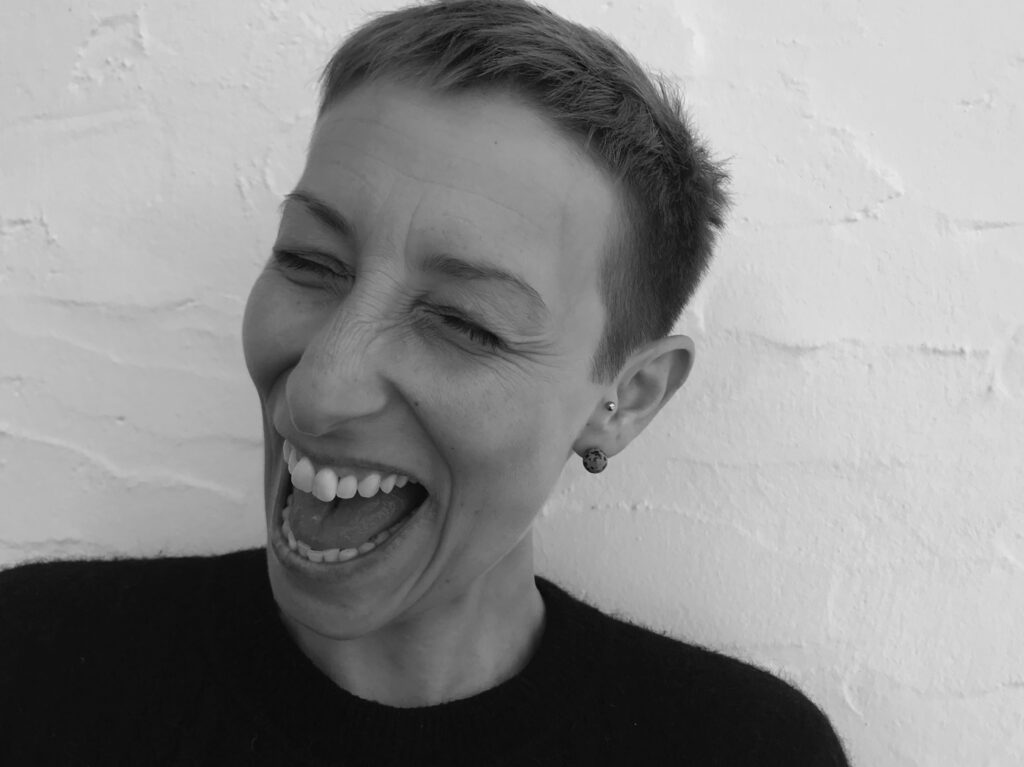 Barbara Gamper
Barbara Gamper is an Italian interdisciplinary artist, choreographer and somatic movement workshop facilitator based in Berlin since 2020. Her practice's background lies in contemporary dance with the mentorship of Be van Vark. In 2016 she gained a master's degree in Fine Art from Goldsmiths College, London.
Recent exhibitions and performances include 'ART.IS.' at Kunst Meran/o Arte Merano (2021); 'Unlearning Categories' at Museion Bolzano (2020); 'Womb to web (human / non-human entanglements #2) at Kelder Projects, London (2019); 'Run the World (girls)' at Galleria Doris Ghetta, Pontives (2019); 'At the level of the bone', Chalton Gallery, London, (2018); 'Cellular Breathing (toward fluid bodies and autotelic experience', Galerie Andreas Schmidt, Berlin (2018); 'We Move in Her Way' by and with Sonia Boyce, ICA, London, (2017).
The physical self with its archive of personal experiences rooted in systemic power dynamics plays a central role in my research and artistic work. I use movement (embodiment) as a form of care and tool for (inter)personal and social transformation.
Detailed CV and current projects: https://barbaragamper.com
Christina Schmitt
Christina Schmitt studied theatre and film studies as well as journalism in Berlin. During this time, she worked in production management, public relations and dramaturgy for the independent dance scene in Berlin, especially for the choreographer Be van Vark. She is a founding member of Tänzer ohne Grenzen e.V..
Christina completed her doctorate in film studies (Perceiving, feeling, understanding. Metaphorising und audiovisual pictures, De Gruyter 2020) and is a research assistant in the collegiate research group Cinepoetics – Poetologies of Audiovisual Images (Freie Universität Berlin).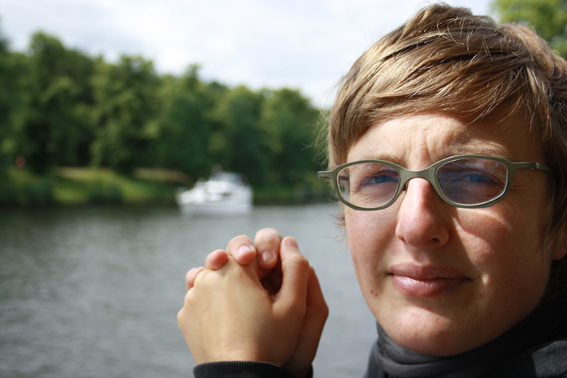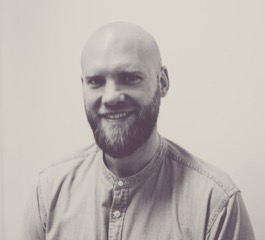 Alexi Papadopoulos
Alexi Papadopoulos, born 1984 in Berlin.

He started to work as a videoartist in 2004, while he completed his alternative civilian service as a sound-,light- and stagetechnition in the jouth cultual centre "die Pumpe", with the main focus on the direction of the workgroup "video".
Since 2005 he worked together with different directors and choreografers creating videoinstallations for their performances. He teaches pupils in shortmovie workshops at schools.
From 2006-2009 he studied successfully moviedirektor in a selforganisated filmschool in Berlin (Filmarche e.V.).
since then he is working as a freelancer in many different fields as a director, cameraman, editor and video artist together with companies and artists.

His work includes art installations, installations for the stage, dance movies,
Documentaries, fiction film, music video, videomapping and image movies.
Detailed CV and current projects: https://www.alexi-papadopoulos.com/
Anna Katalin Nemeth
Dancer, choreographer, dance teacher
Her work is a passionate research, a creative exploration of the interdependency of human relationships and the connection between bodies and environment through dance, movement and improvisation.
She has been an active member of Tänzer ohne Grenzen e.V. since 2014.

She is the initiator of the "Sustainable Bodies Community" connecting art and activism, in Barcelona and of "The Space In Between- Collaborative Dance Company and Movement Research Laboratory".
CV and current projects: https://annakatalinaworks.wixsite.com/thespaceinbetween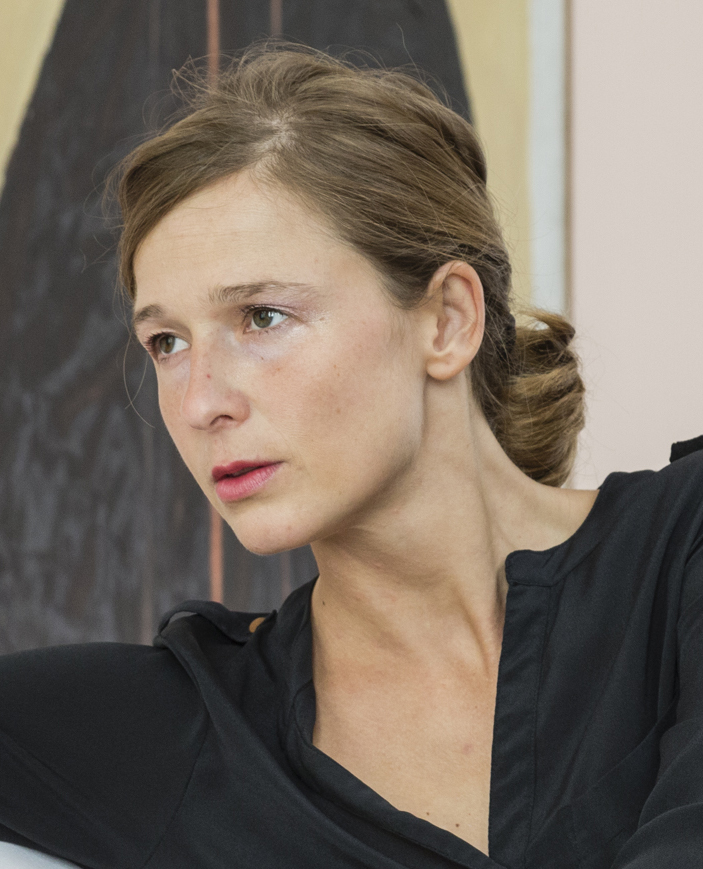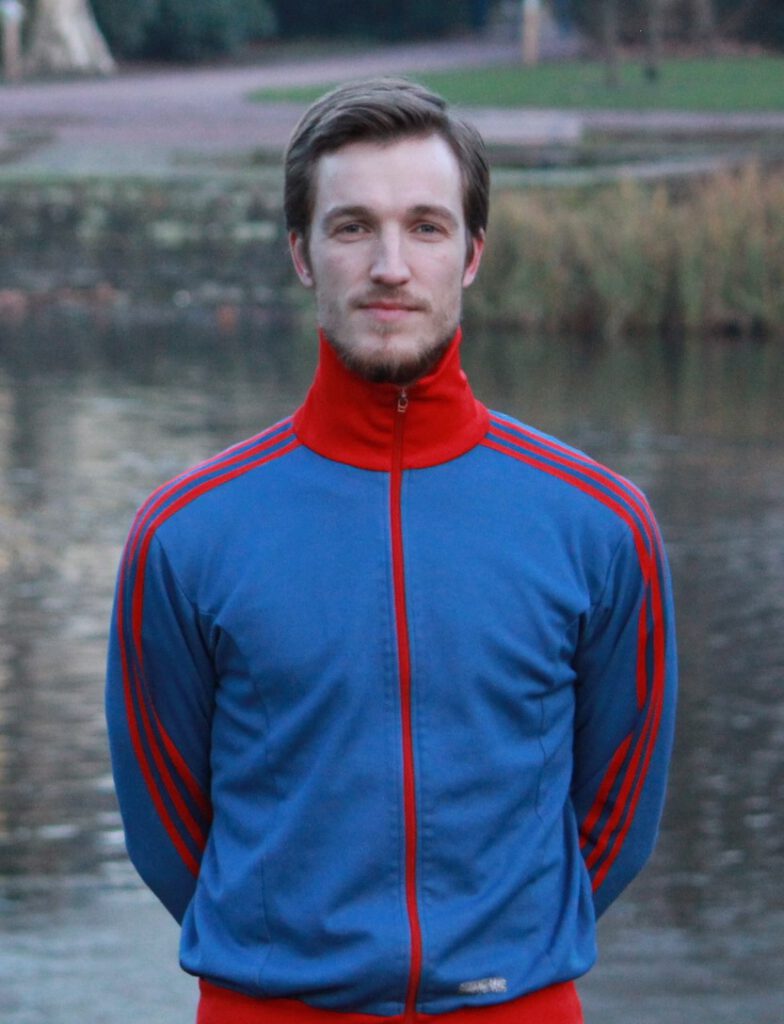 Robert Schulz
Robert Schulz is a freelance dancer, dance teacher, dramaturge and project director.

He began his training as a dancer in 2014 at Seneca Intensiv, Berlin, and completed it in 2019 at Folkwang University of the Arts, Essen. He then danced for Emanuele Soavi in Cologne and the Staatstheater Braunschweig.
Since 2015 he has been teaching contemporary dance, for example at KULT – Schule für Bühnentanz and the Hochschulsport of the University of Duisburg-Essen. In addition, he has been involved in numerous projects with culturally diverse groups over the years. From June 2020 to December 2021, he was project director of FREIRAUM by the Düsseldorf Ben J. Riepe Company.

Detailed CV and current projects: robert-schulz.org
Florencia Martina
Florencia was born in Santiago, Chile and currently lives in Berlin. She completed her BA in contemporary dance at The Place, London.
Florencia works as a freelance performer and collaborates with companies and collectives such as United Cowboys (NL), Body Talk (GER), Sandra Man & Moritz Majce (GER), Bibiana Jimenez (GER), Clement Layes (GER), Rick Nodine (UK), Protein Dance (UK), Jose Vidal&Cia (CH).
CV and current projects: www.florenciamartina.com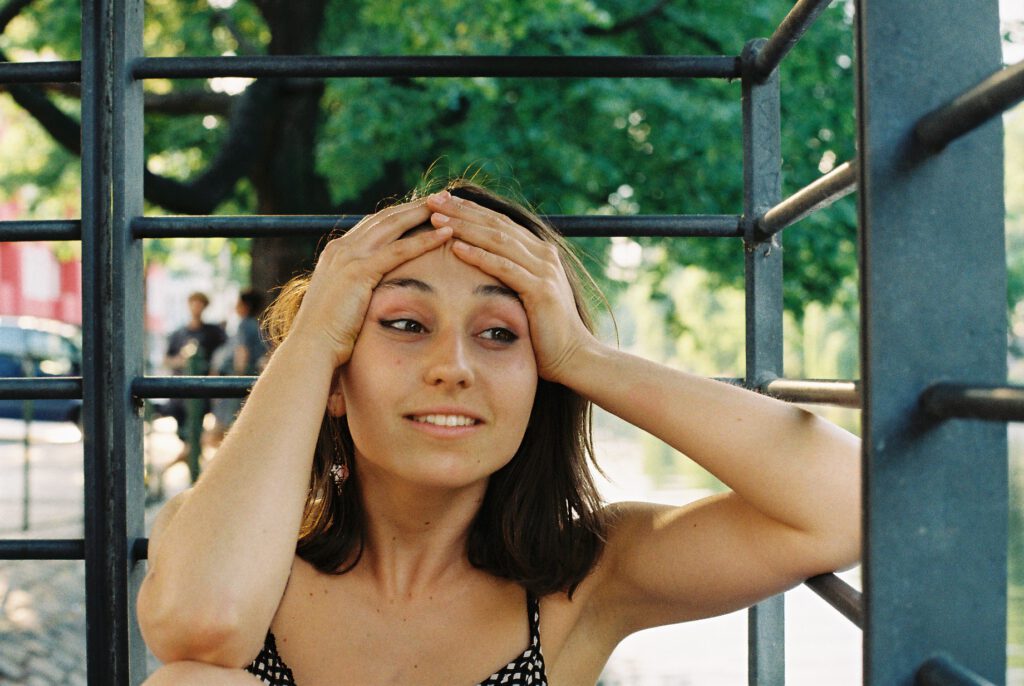 Mizgina Rengin
Mizgina Rengin is a freelance singer and performance voice artist.
She was born into a Kurdish family in Turkey in 1977.
After finishing school in Turkey, she emigrated to Germany at the age of 19, where her father lived.
In 2008, she trained as an educator and has been developing her musical path in life in different ways since 2010.
In addition to her educational work, she studied "Cultural Diversity in Music Education" (2015 – 2017) at the University of Hildesheim, Centre for World Music.
As a singer, she deals with integration and identity in her projects.
In the independent scene, she performs as a solo artist and draws from improvised, experimental vocals, new sound bridges and musical worlds.
Between 2017 and 2019 she was leading integration music projects with refugees and locals funded by the Landesmusikrat.
The projects she develops have the approach "music is feeling and through feeling we find access to each other".
Nii Kwartey Owoo
Dance Artist, Musician, Choreographer, Educator, Cultural Advocate and interdisciplinary Artist.
Nii Kwartey Owoo is a UK based Ghanaian dance artist, musician, choreographer, educator, cultural advocate and interdisciplinary Artist. His interest is in common traditional cultural practices found across Africa and its similarities across the globe and within diaspora communities.
Nii was given the title Custodian of Culture by the elders of his royal family in Accra at the age of 12, a role that he has since carried with him and one that continues to influence his artistic practice.
Nii has taught African dance and music at the School of Oriental and African Studies, London (SOAS) and currently African dance module leader and lecturer on the BA(Hons) Diverse Dance Styles by IRIE! dance theatre, London.